Who will be appearing on our live cookery theatre stage in 2022
Take a look at our exciting celebrity chefs who will be making star appearances at the event. This will be a stella line up, we are delighted to announce Matt, Cherish and Chris and more will be announced in the coming weeks.
Our Cookery Theatre will be located at the centre of the festival, all guests are free to watch, our schedules will be available on social media and this website so watch this space.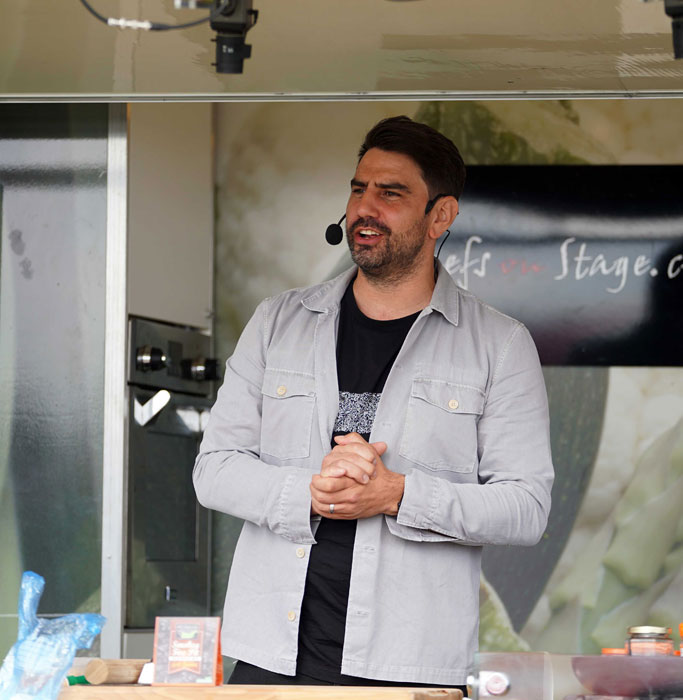 OUR COOKERY THEATRE WEEKEND TIMETABLE
OUR SPECTACULAR SATURDAY GUESTS
We have famous chefs and bakers from all over the UK
joining us, demonstrating their culinary delights!
More announcements coming soon
Be the first to hear about our chef announcements
Be the first to hear our latest Seaham Food Festival news plus tips for visiting the festival
Cherish Finden,
TV judge and multi-award-winning pastry chef
Saturday's cookery stage will be welcoming multi-award-winning pastry chef and formidable TV judge, Cherish Finden. Known for her feisty, unique and watchable personality as a judge on Channel 4's Bake Off: The Professionals, Cherish has over 20 years of international experience as a pastry chef.
Chris Bavin,
Chef, TV Presenter and Author
Festival organisers are also excited to confirm that crowd favourite Chris Bavin will be welcomed back to host the cookery theatre and introduce chefs on both Saturday and Sunday.
Since a TV production company first stumbled across him in 2011 he has gone from strength to strength and is co-presenter of BBC1's hugely successful series Eat Well for Less? with Gregg Wallace. The show has had incredible ratings and the accompanying book is a best seller.
Pookie,
MasterChef Finalist 2022
Adding extra flavour to this year's celebrity chef line-up will be MasterChef 2022 runner-up, Pookie Tredell, who will be appearing on stage on Saturday. Growing up in Bangkok, Pookie came to study in the UK and set up a business in beauty salons, but it was only when she and her husband started hosting parties for friends and family that she discovered her passion for food and creative cooking. Viewers of MasterChef and the judges themselves became fans of her unique 'Pookie Style' approach to presenting dishes, influenced by her Thai and Chinese background and her travels.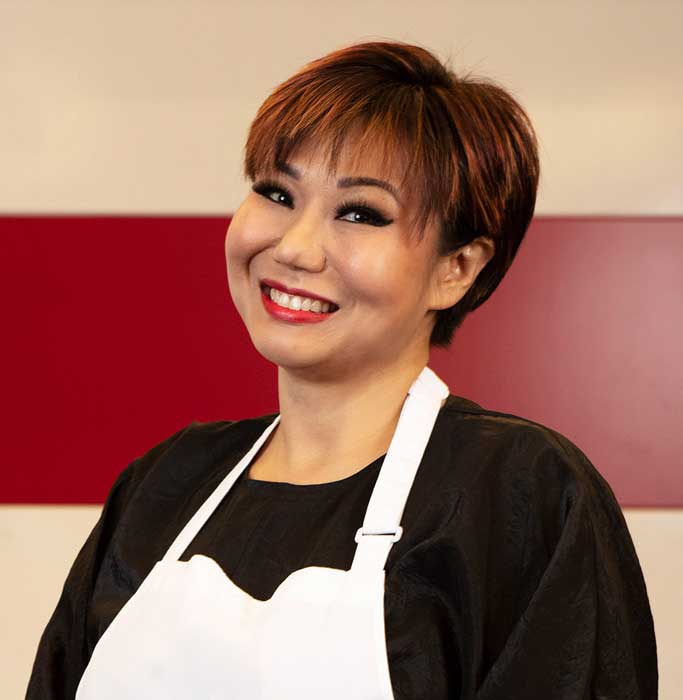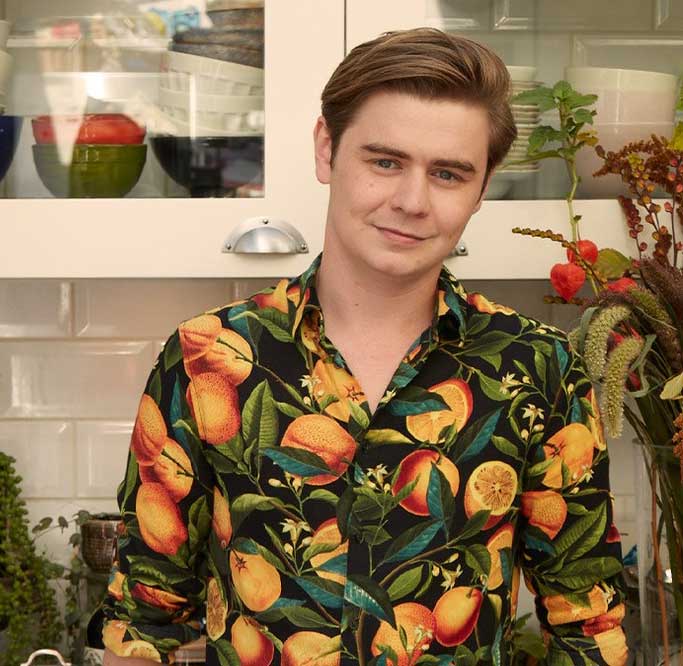 Ryan Riley,
Award winning chef and Author
Also taking to the cookery stage on the Saturday is another Sunderland-born star, Ryan Riley, founder of the multi-award-winning Life Kitchen and Life Kitchen Cookery School. Ryan began Life Kitchen in 2019, an enterprise which offers free cookery classes, demonstrations, and events to people living with cancer across the UK and Europe.
OUR FABULOUS SUNDAY GUESTS
We really can't wait to see our Sunday line up
live at the Cookery Theatre - more guests to be announced soon!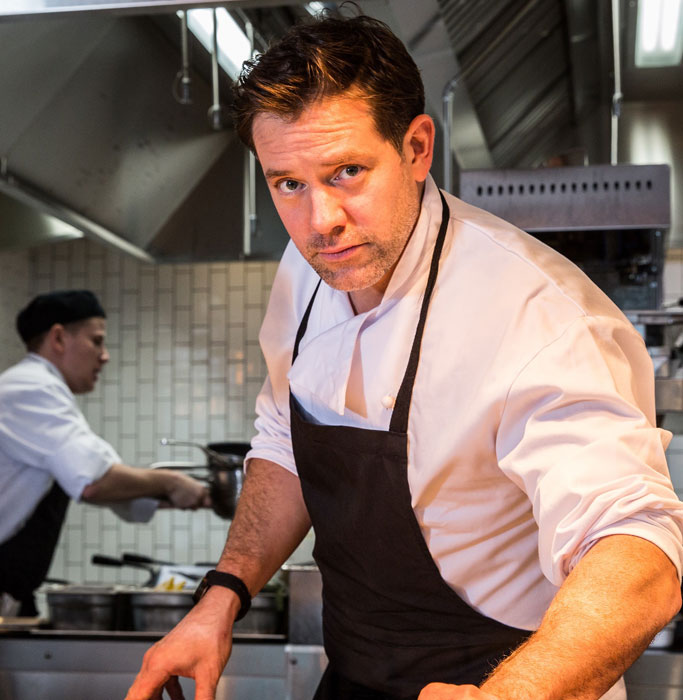 Matt Tebbutt,
TV chef and Saturday
Kitchen presenter
After gaining his chef's diploma at Leiths School of Food and Wine in London, Matt went on to work at some of the capital's most prestigious restaurants, including Marco Pierre White at the Oak Room and Criterion, and Alastair Little, which Matt cites as the greatest influence on his cuisine.
Stacie Stewart,
TV Chef, MasterChef Finalist & Author
Appearing at the festival's outdoor cookery theatre on Sunday will be Sunderland's own Stacie Stewart, from Channel 4's How To Lose Weight Well. Stacie first came to prominence after reaching the final four on BBC's MasterChef in 2010. Her success on the show resulted in more TV opportunities, and she became a regular chef on ITV's This Morning before presenting alongside Carol Vorderman, Loyd Grossman and Tom Parker Bowles on ITV and SyCo's Food Glorious Food.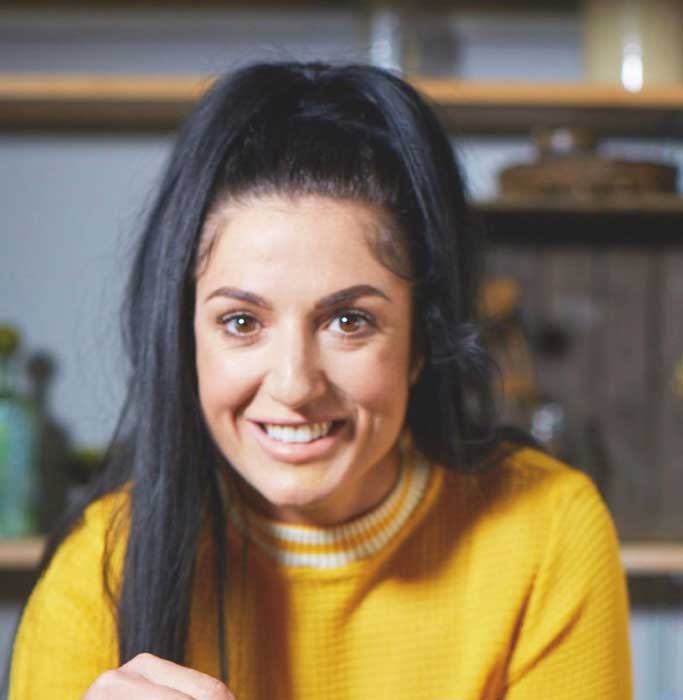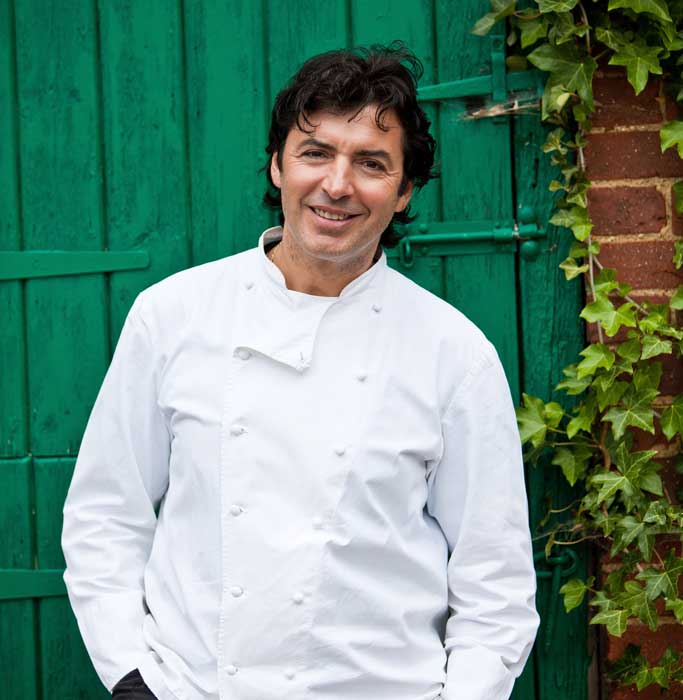 Jean-Christophe Novelli,
Award winning chef, Author and Restaurateur
Appearing on Sunday's stage will be world-renowned Michelin star chef Jean-Christophe Novelli, who will be sharing cooking tips from his long and successful career. Beginning as a baker at just 14 in Northern France, Jean-Christophe mastered his craft until at the age of 19 he joined a chain of restaurants owned by the Rothschild family.  Arriving in Great Britain in 1983, he spent a year helping his mentor and friend Keith Floyd as chef-manager of his pub and restaurant.
Enjoy a jam-packed weekend -
why not plan ahead?
The food festival brings together traders and producers from across the region to sell their delicious treats. Soak up the atmosphere with live music and attractions and buy lots of goodies to take home too.