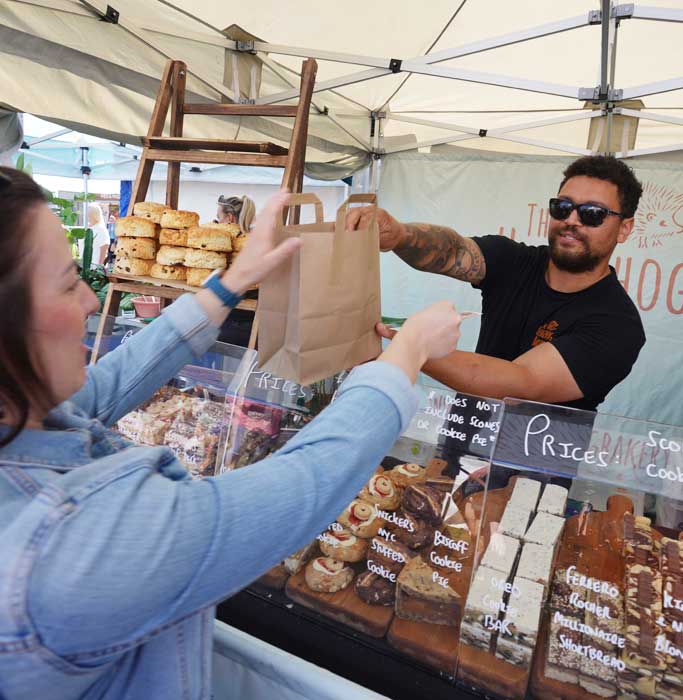 Seaham Food Festival trader applications for 2024 are now open.
Each year we receive a huge number of applications and ask that you take time to put in as much info as you can about your business, what you would like to sell, pictures of your set up and links to socials to help the team. There are several very busy categories. As a Durham County Council festival priority is given to companies within the county.
If you are interested in applying for 2024 please click the button below to begin the process.
The food festival always offers a wide range of tempting street food and bars, with choices from around the world!
Check out this years A-Z list of traders by clicking on the button below.
If you are interested in registering interest for 2024 please email SFF@durham.gov.uk with information on your business, links to your social media and website and also pictures of your set up.
Taste Durham showcases and celebrates the quality of food and drink in our wonderful county and shows that when it comes to good food, Durham is up there with the best. Local sourcing and local produce is an integral part of Taste Durham, so if you are sampling the county's local food and drink you can be sure you're tasting the best that the North East has to offer. From the finest meats to delicious cheeses and freshly baked breads to seasonal vegetables, it's all readily available in Durham.