Who appeared on our live cookery theatre stage in 2023
Take a look at our exciting celebrity chefs who made star appearances at the festival. At the Saturday's cookery stage was MasterChef 2023 Champion Eddie Scott. Eddie was joined on the Saturday by Great British Bake Off 2022 winner Syabira Yusoff. And for budding vegan bakers, Freya Cox, also took to the cookery stage plus they were joined by crowd favourite and TV presenter Chris Bavin, who returned as host for both days.
On Sunday our amazing guests included Nadia and Dina Sawalha – known as The Curly Cooks of Croydon, Nikita Pathakji – MasterChef Professionals 2022 Champion and Briony May Williams – Presenter, Cook and Baker.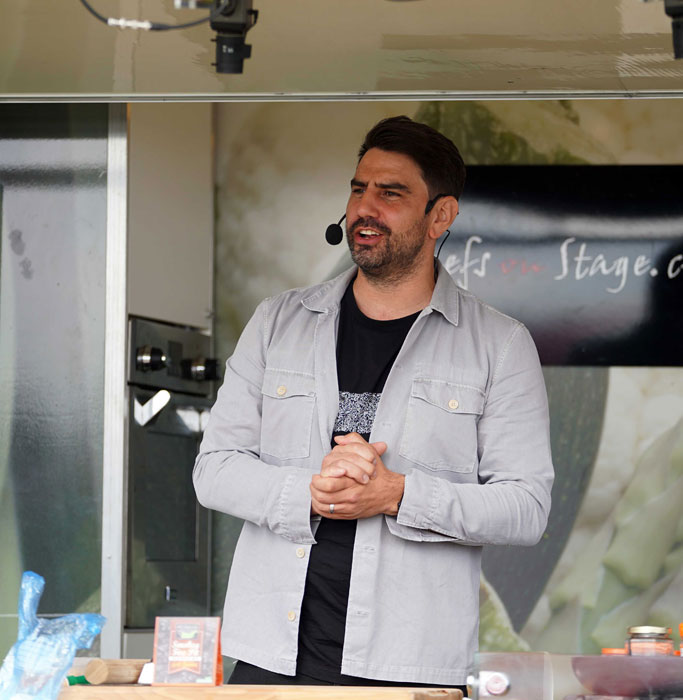 OUR SPECTACULAR SATURDAY GUESTS
We had famous chefs and bakers from all over the UK
joining us, demonstrating their culinary delights!

Be the first to hear about our chef announcements
Be the first to hear our latest Seaham Food Festival news plus tips for visiting the festival
Eddie Scott,
MasterChef 2023 Champion
Eddie overcome fierce competition to fulfil a lifelong cooking ambition of becoming MasterChef UK Champion, where he got to showcase his signature style.
Eddie grew up in a family who loved to cook great food. Childhood summer holidays were spent touring around France and it was on these adventures that Eddie discovered his love of classic regional French cuisine.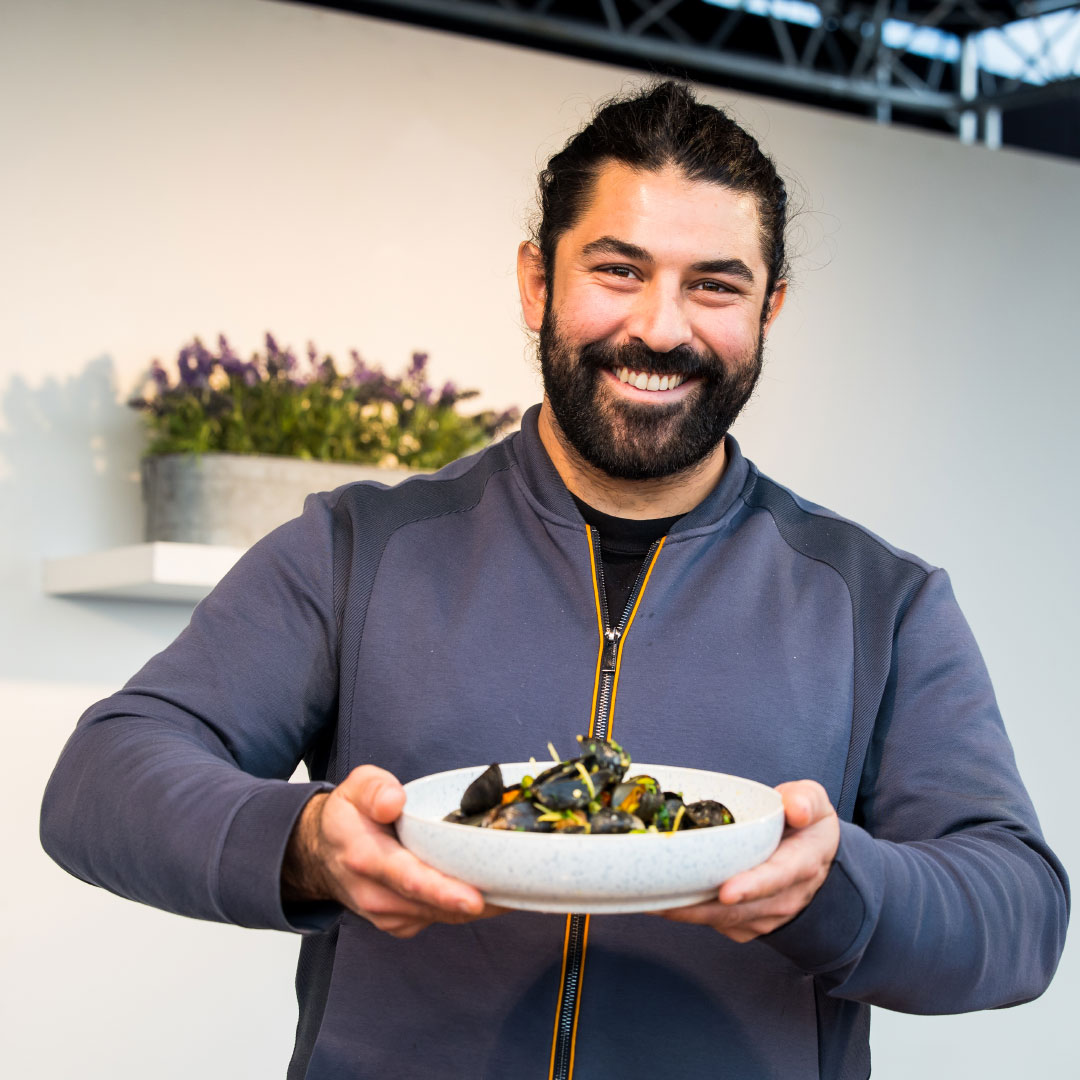 Chris Bavin,
Chef, TV Presenter and Author
Festival organisers are also excited to confirm that crowd favourite Chris Bavin will be welcomed back to host the cookery theatre and introduce chefs on both Saturday and Sunday.
Since a TV production company first stumbled across him in 2011 he has gone from strength to strength and is co-presenter of BBC1's hugely successful series Eat Well for Less? with Gregg Wallace. The show has had incredible ratings and the accompanying book is a best seller.
Syabira Yusoff,
Great British Bake Off 2022 winner
During her time in the tent, Syabira surprised and delighted the judges with her unusual flavour combinations and imaginative bakes.
Syabira moved to the UK ten years ago from Malaysia to pursue a PhD in Genetics and Genome Biology at the University of Leicester.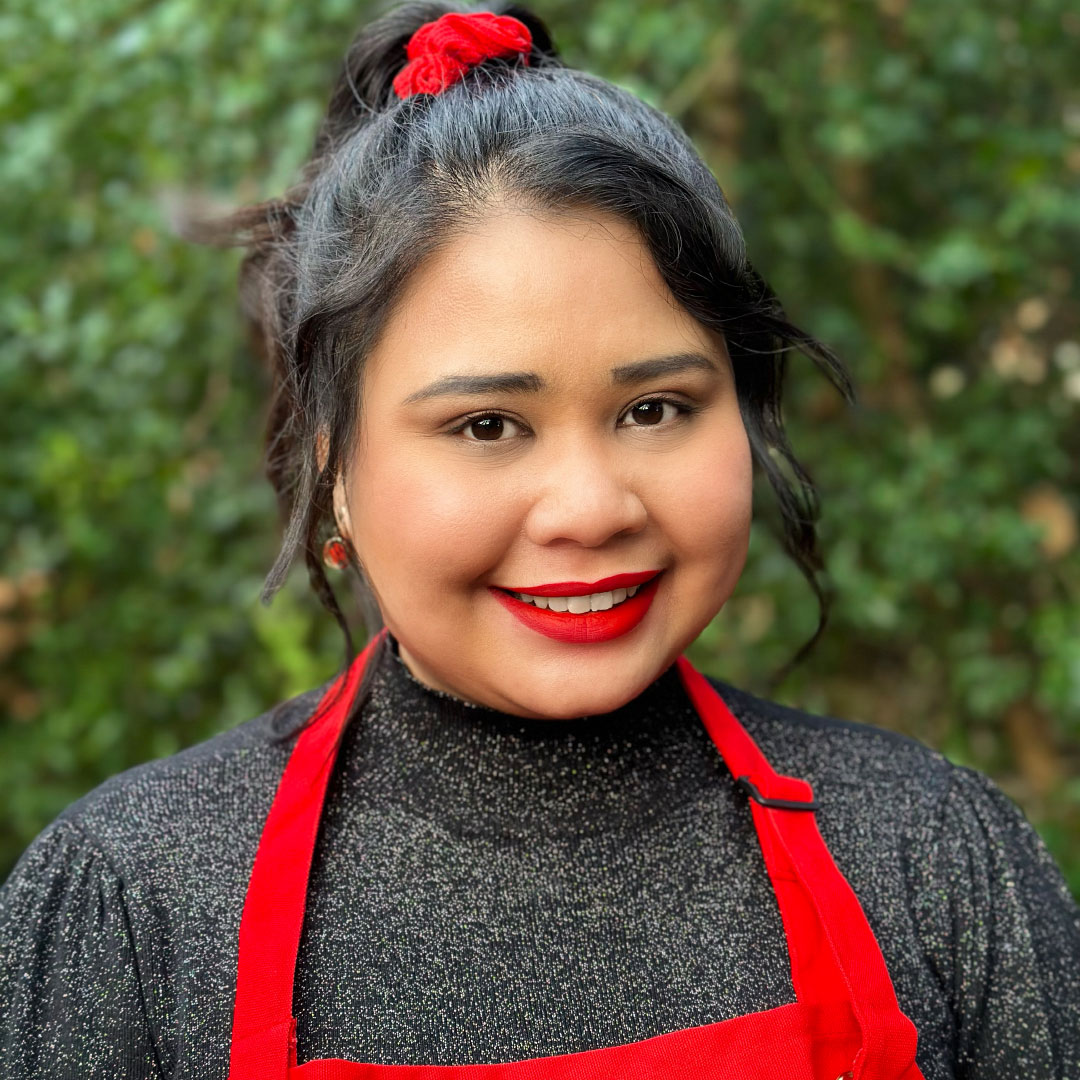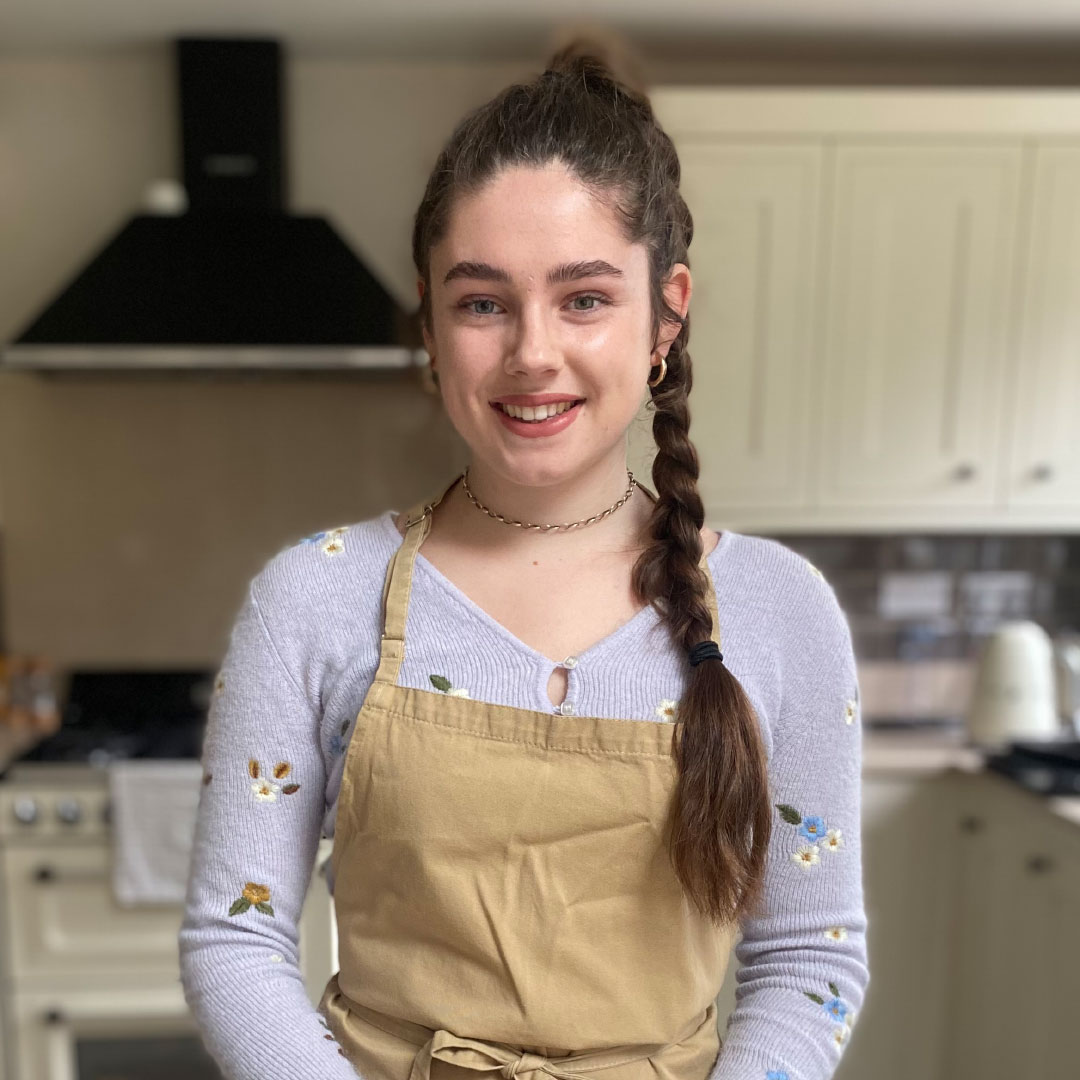 Freya Cox,
Vegan GBBO Contestant
Twenty-one-year-old Freya has a passion for vegan baking which she showcased last year as the Great British Bake Off's first ever vegan contestant.
Having dreamed of entering the tent from the first series, her hope is that she'll show the British public that delicious baking can be plant based.
Jonny Stewart,
MasterChef Contestant 2023
Jonny Stewart, 31, based in Hebburn. Jonny is a MasterChef Contestant 2023, and recently appeared in the BBC One cooking competition. After securing himself an apron Jonny went on to cook some impressive dishes where John Torode and Gregg Wallace commended him for big flavours and innovative ideas.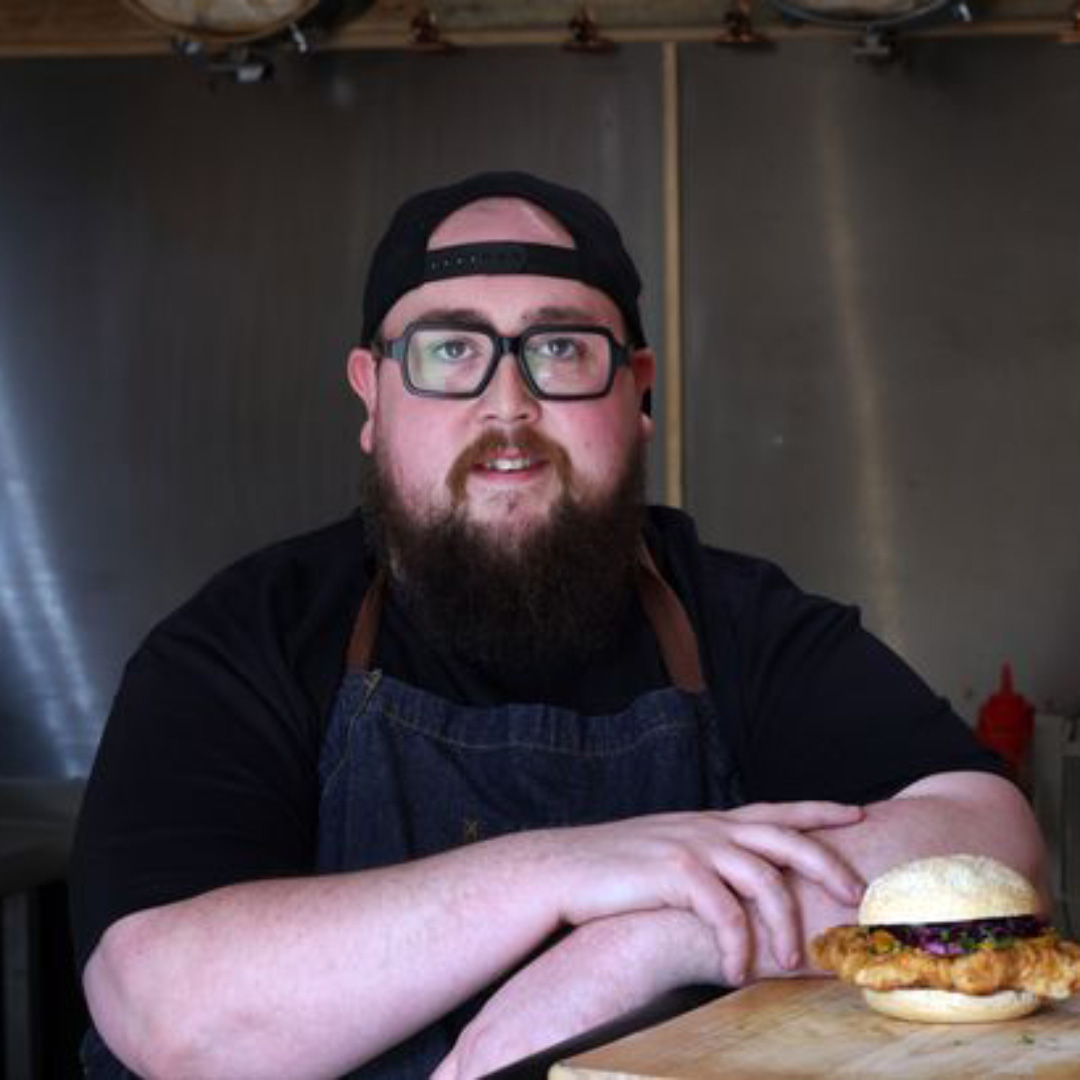 OUR AMAZING SUNDAY GUESTS
Nadia Sawalha,
Tv Presenter + Cook
Dina Sawalha,
Art Teacher + Cook

Known as The Curly Cooks of Croydon
On Sunday Loose Women star Nadia Sawalha and her sister Dina will be bringing their new show, The Curly Cooks of Croydon, to the stage. With a show like no other, the sisters have a no-nonsense approach to cooking. They keep each demonstration real, even if they have a few mishaps in the kitchen, they won't hide it!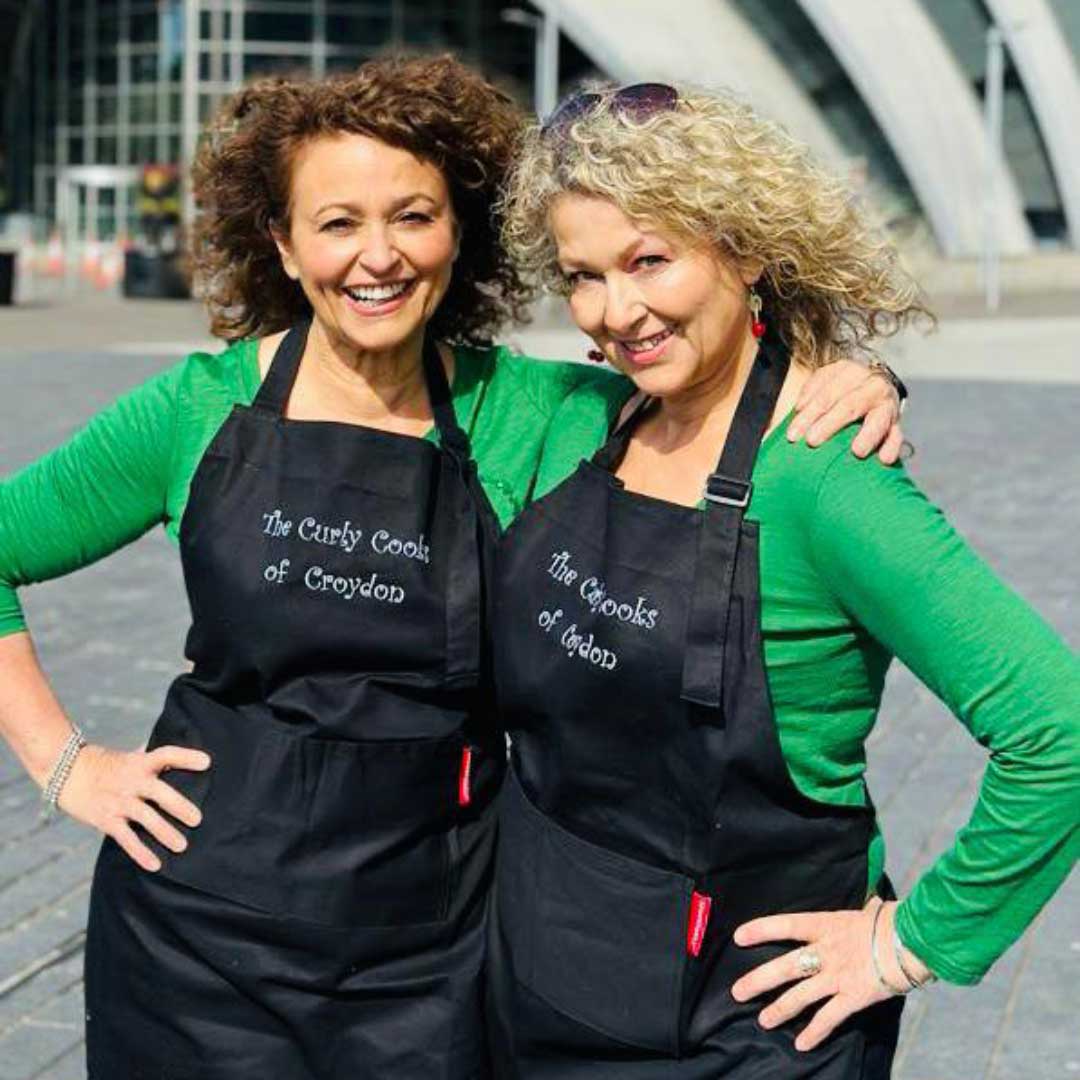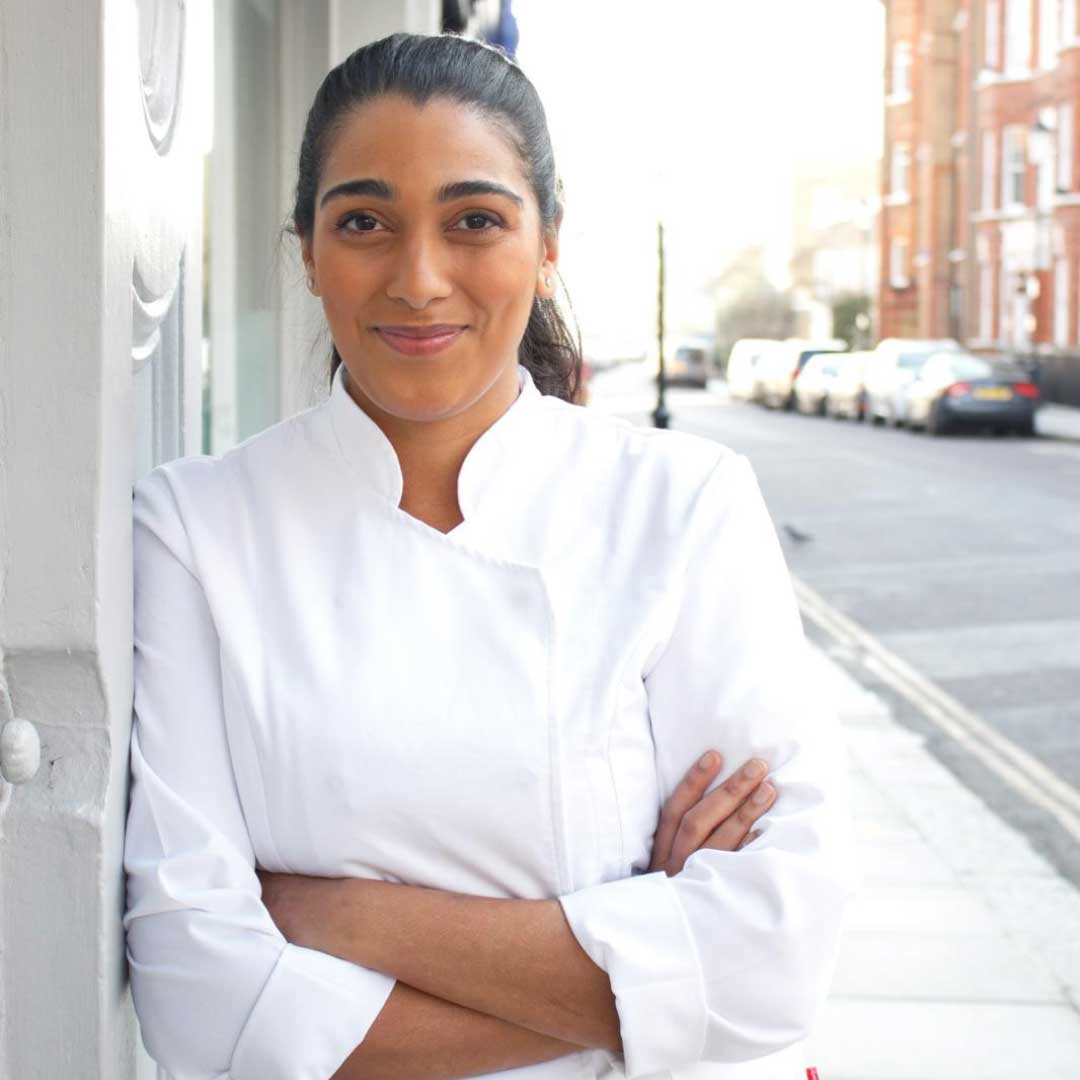 Nikita Pathakji,
MasterChef: The Professionals 2022 Champion
MasterChef: The Professionals 2022 Champion. Nikita Pathakji  joins our line-up for Sunday 6th August. Nikita wowed viewers last year with her incredible dishes and became MasterChef Professional Champion.
Briony May Williams,
Presenter + Cook/Baker
Briony May Williams is a British celebrity chef and presenter. She appeared on series 9 of The Great British Bake Off in 2018, finishing fourth. She presents the cooking show Food Unwrapped and the reality housing show Escape to the Country, and writes recipe columns for BristolLife and the supermarket Asda's Good Living.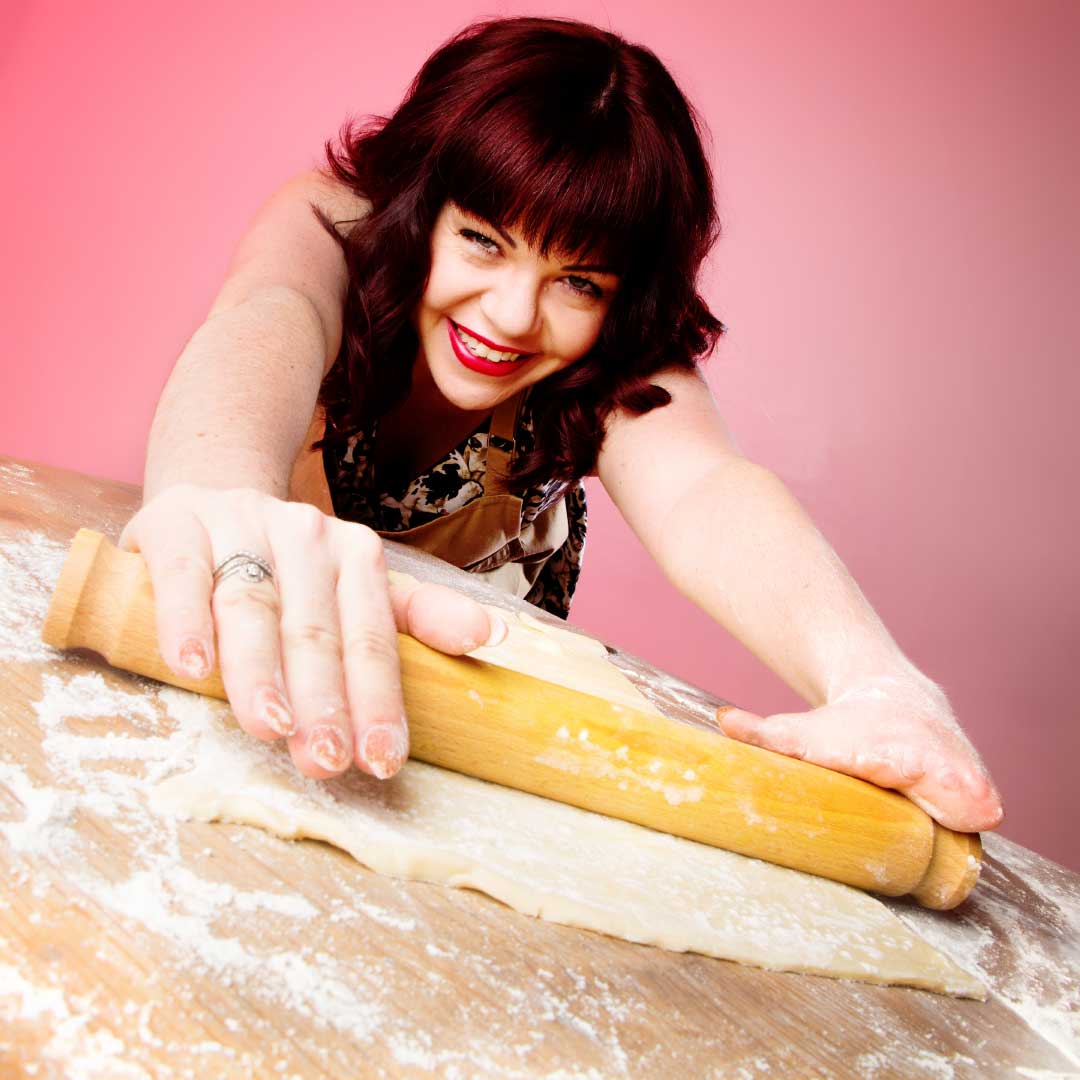 Enjoy a jam-packed weekend -
why not plan ahead?
The food festival brings together traders and producers from across the region to sell their delicious treats. Soak up the atmosphere with live music and attractions and buy lots of goodies to take home too.