Eddie Scott,
MasterChef 2023 Champion
Appearing Saturday 5th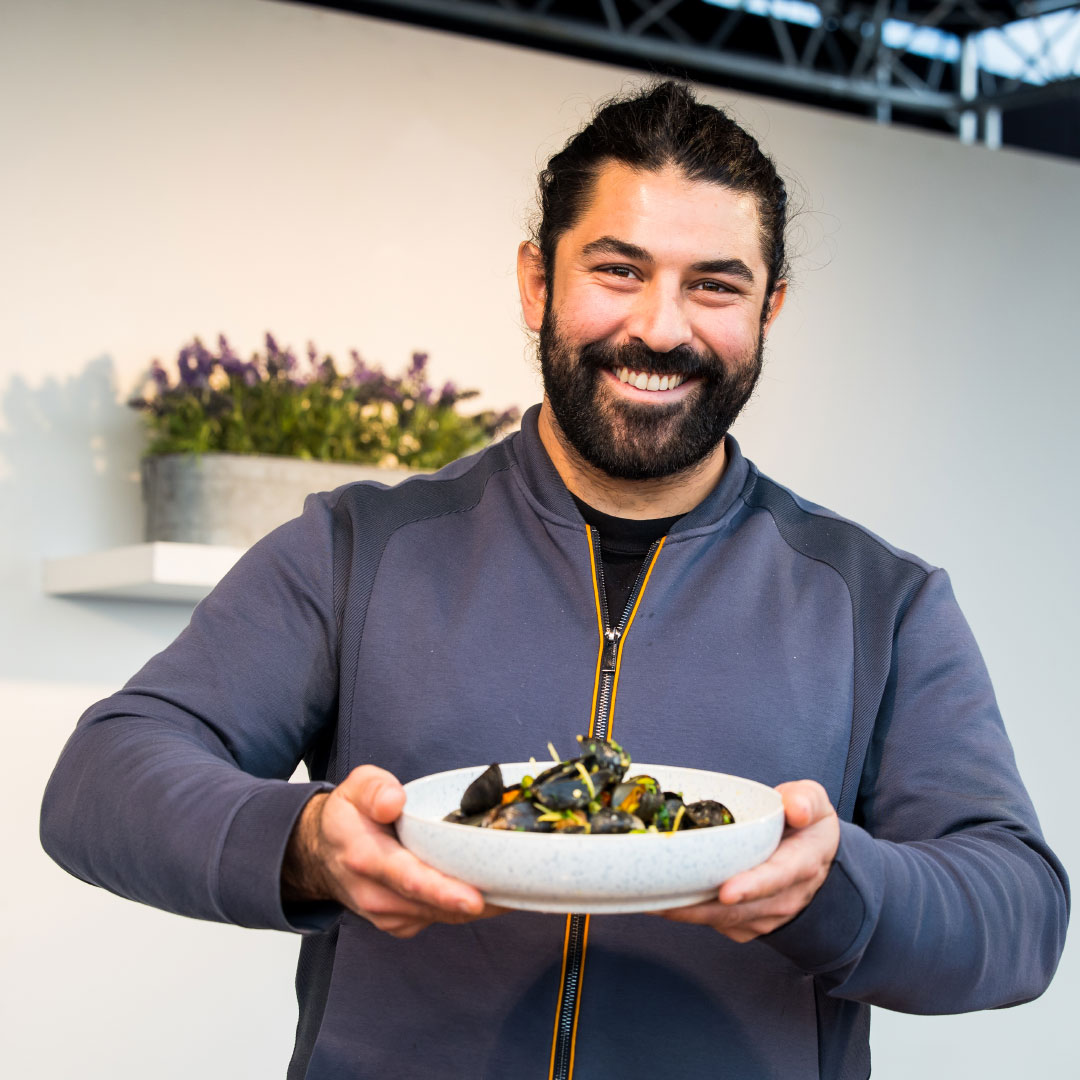 The first celebrity chef announced for Saturday's cookery stage is MasterChef 2023 Champion Eddie Scott.
Eddie overcome fierce competition to fulfil a lifelong cooking ambition of becoming MasterChef UK Champion, where he got to showcase his signature style.
Eddie grew up in a family who loved to cook great food. Childhood summer holidays were spent touring around France and it was on these adventures that Eddie discovered his love of classic regional French cuisine.
Eddie's cooking is also inspired by his family's Indian, Punjabi heritage. His grandparents, both skilled cooks taught him the basics of Punjabi cuisine and the art of cooking with spice. You will often find an exciting Indian twist in his classically inspired food.
Since MasterChef, Eddie has left behind a successful career as a marine pilot to embark on a new and exciting life in food, having worked at The Pipe and Glass in Beverley and Restaurant Gordon Ramsay in London.