Nadia Sawalha,
Tv Presenter + Cook
Dina Sawalha,
Art Teacher + Cook

Known as The Curly Cooks of Croydon
Appearing Sunday 6th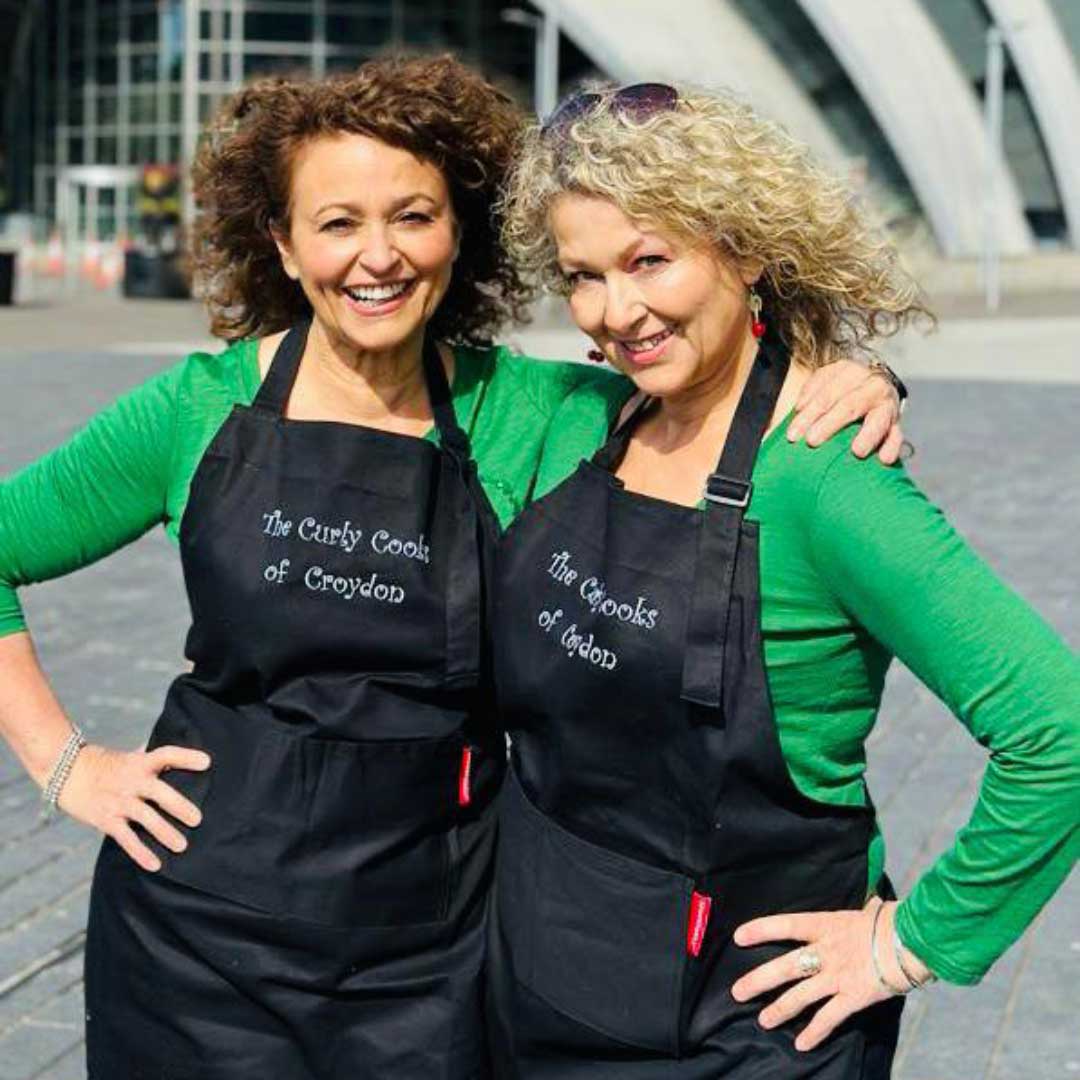 On Sunday Loose Women star Nadia Sawalha and her sister Dina will be bringing their new show, The Curly Cooks of Croydon, to the stage.
With a show like no other, the sisters have a no-nonsense approach to cooking. They keep each demonstration real, even if they have a few mishaps in the kitchen, they won't hide it!
There is no long list of ingredients with their recipes, just two mums finding ways to feed their fussy families for £5 and under.