OUR ROAMING ENTERTAINMENT LINE UP
Why not join us for some top entertainment and amazing sounds at the over the weekend!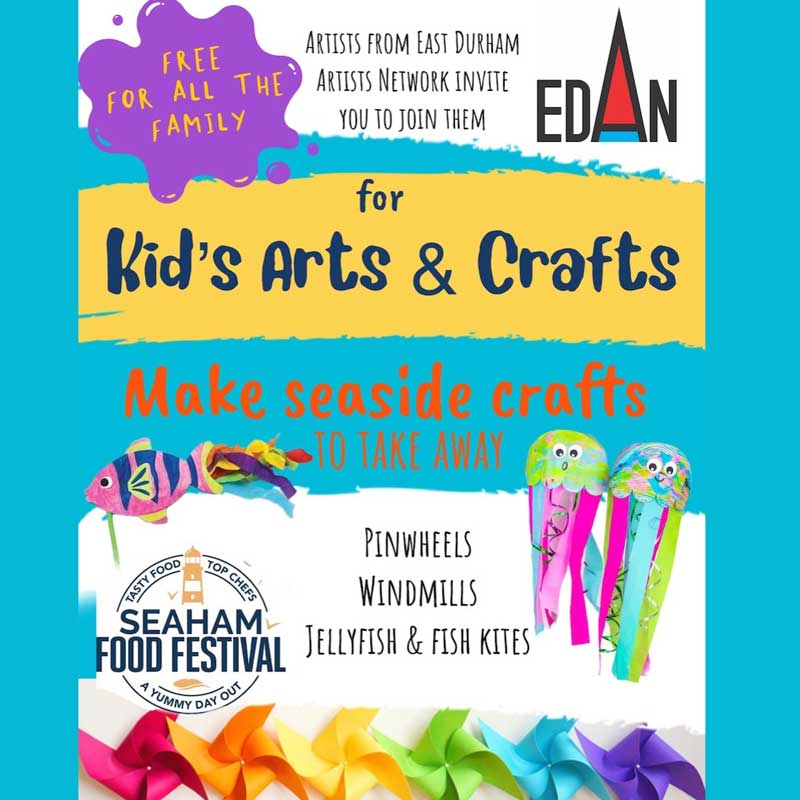 EDAN
Join Victoria Tanner and other artists from EDAN at The Art Block to make paper pin wheels and your very own paper craft jelly fish creation to take on your way.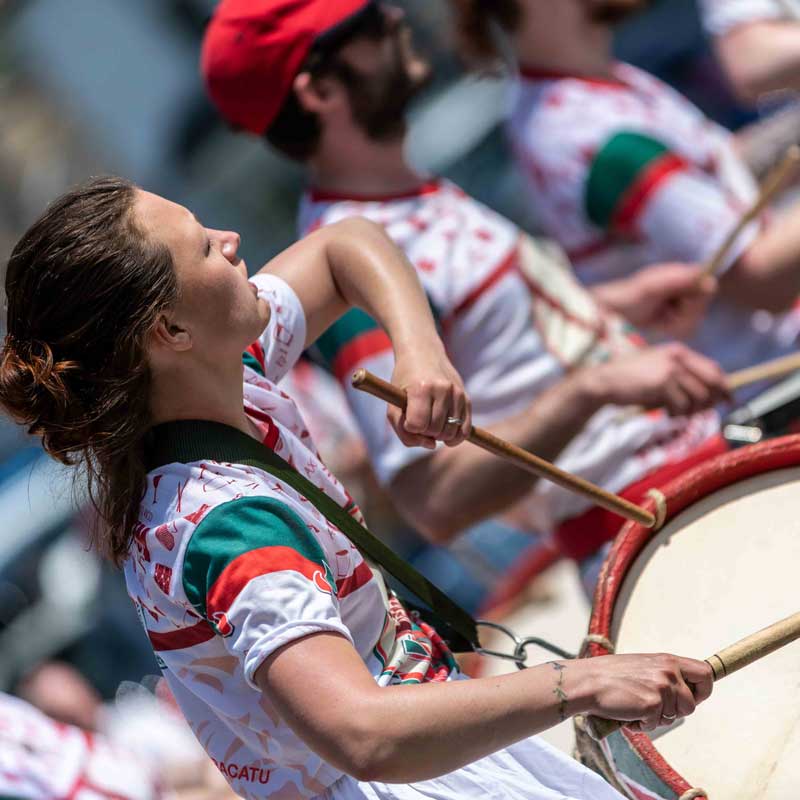 BAQUE DE OGUM
Baque de Ogum are a Maracatu band based in County Durham who celebrate the history and heritage of 'Maracatu Nação', an Afro-Brazilian performance genre from North East Brazil. They play intoxicating beats on low-end bass drums with groovy snare lines and a driving bell pattern.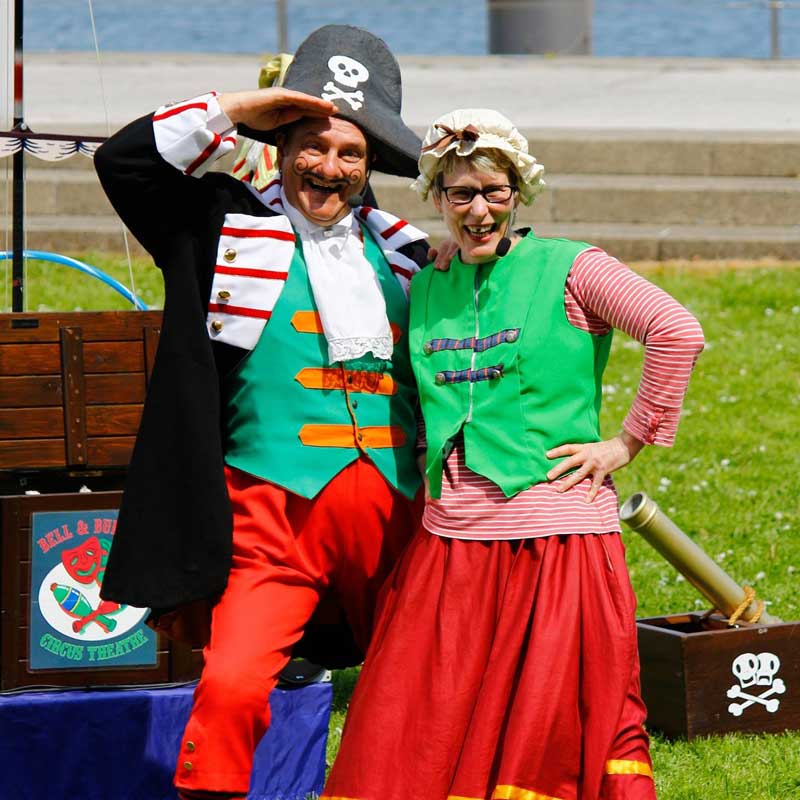 BELL & BULLOCK – CABIN FEVER
Join Captain Bullock and Bosun Bell for maritime mayhem, magic and mirth. With an uproarious air of unpredictability witness the Indian Club Work-Out and Navigating the Celestial Spheres. The finale features the Flight of the Dare-Devil Dove. Our feathery friend relishes challenges of an extreme nature (nobody really knows why, and she won't tell us). Marvel at our maritime maties with their nautical extravaganza of eccentric experiments, sensational circus skills, and hilarious feats of derring-do.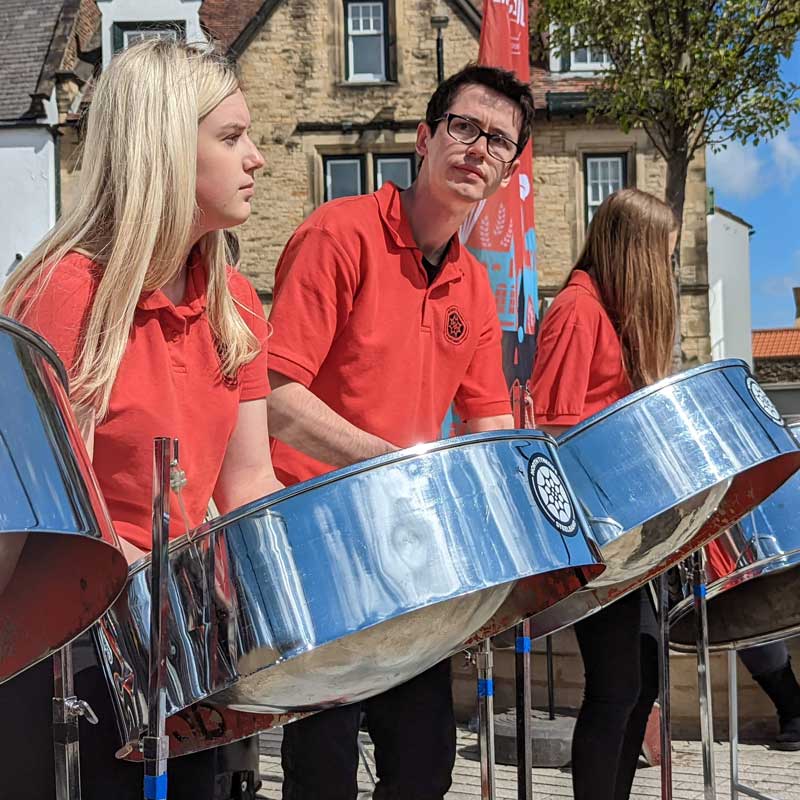 NORTH TYNESIDE STEEL BAND
The sounds of the Caribbean meet the pop charts for the ages. Founded in 1989, the North Tyneside Steelband are one of the oldest steel bands in the North East and perform nationally and internationally at a range of functions and events.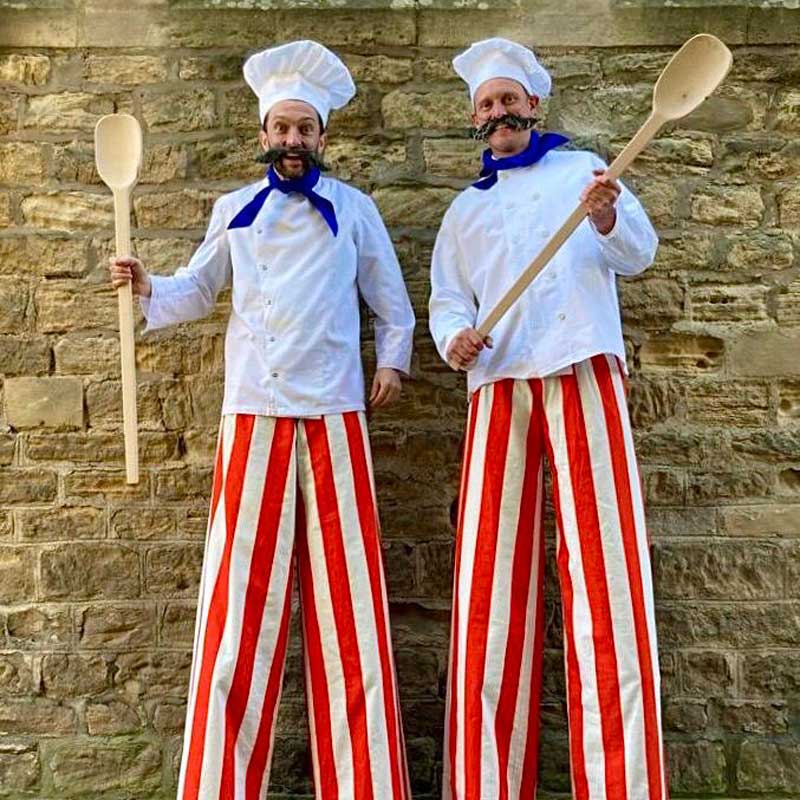 GIANT CHEFS
These well-seasoned professionals are a super-sized culinary delight. Onlookers will relish the opportunity to meet these giants of gastronomy as they dish out their own unique style of humour.

The Giant Chefs are a truly wonderful, entertaining, and very interactive stilt walking double act, who captivate audiences wherever they go.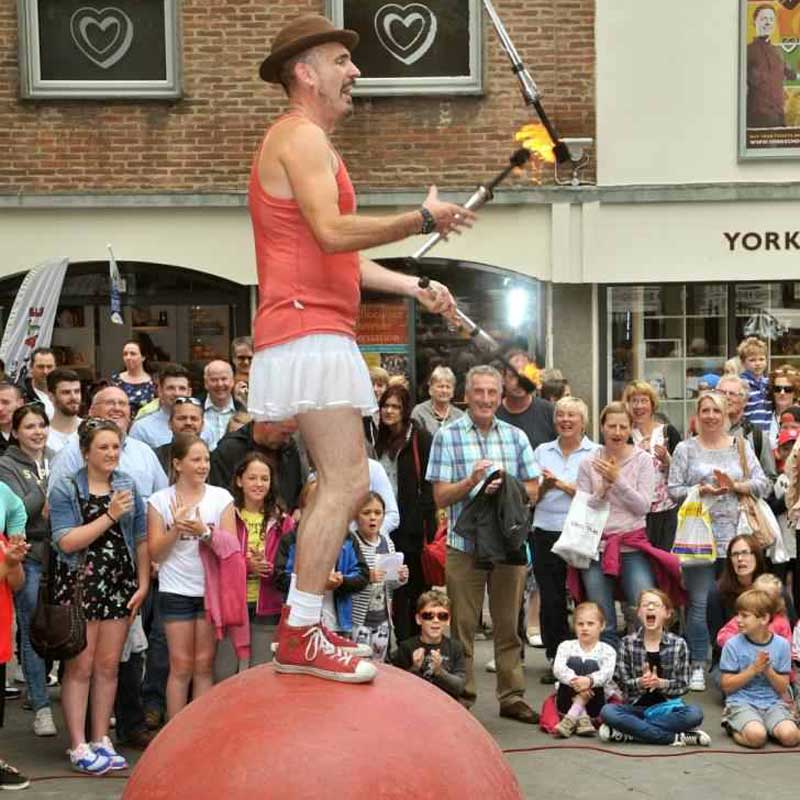 DARYLL 'THE COMEDY JUGGLER'
A brilliant street circus performer, marvel as Daryll showcases his juggling talents. With lots of mad-cap antics and audience interaction this 'Comedy Juggler' is guaranteed to bring smiles to faces.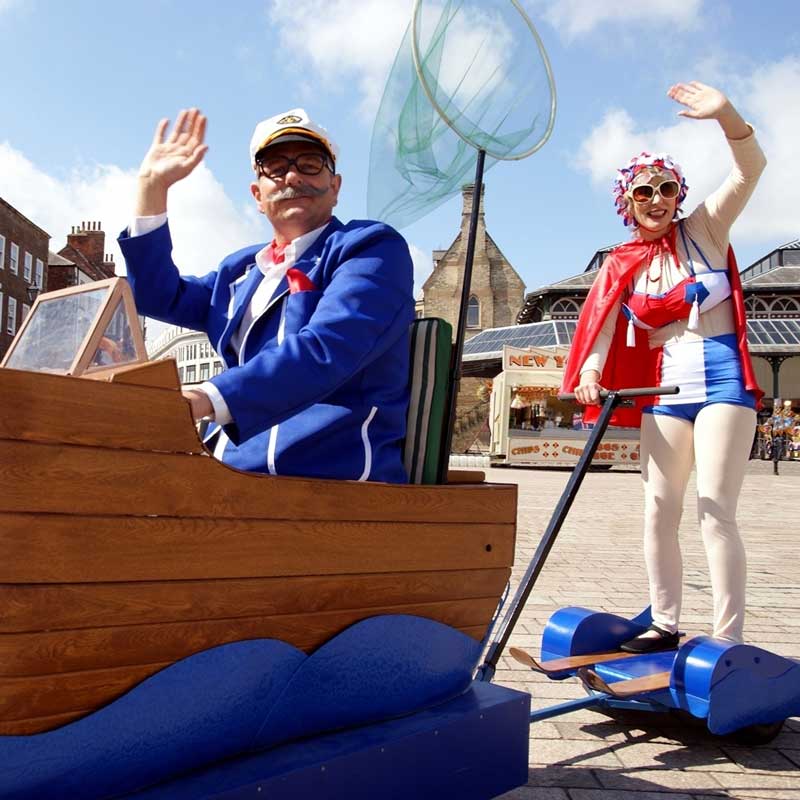 BELL & BULLOCK – ALL AT SEA
The debonair Captain Monty Montague pilots his luxury cabin cruiser whilst towing his gorgeous water skiing wife Minty. Join them for a spot of tiddler fishing from their offshore tax haven and take care not to end up as catch of the day yourself! Enjoy a relaxing swim as they sell you the "high life", but beware of the shark infested waters where dark and dangerous sea creatures could creep up on you at any time…