Cherish Finden,
TV judge and multi-award-winning pastry chef
Appearing Saturday 6th
Saturday's cookery stage will be welcoming multi-award-winning
pastry chef and formidable TV judge, Cherish Finden.
Known for her feisty, unique and watchable personality as a judge on Channel 4's Bake Off: The Professionals, Cherish has over 20 years of international experience as a pastry chef.
Cherish has earned many awards over the years, including the prestigious Tea Guild's Top London Afternoon Tea award in 2010, Pastry Chef of the Year by the Craft Guild of Chefs in 2012, and the Macalcan Life Time Achievement in 2015.
Throughout her varied and exciting career, Cherish has continued to challenge herself through training courses and culinary competitions that have resulted in over 25 medals from events around the world, of which 18 were gold. Most notably, the Singapore Pastry Team led by Cherish came in first out of 32 national teams and won 8 gold medals at the IKA Culinary Olympics in 2000.
She was also asked by The Telegraph to design a cake for the Queen's 90th Birthday where she recreated Windsor Castle in cake form, adding details such as the Chapel and the Norman Gate. Cherish was also commissioned to design and make a stunning edible hat for Royal Ascot in 2016. 
After growing in popularity with audiences on Bake Off: The Professionals, Cherish went on to judge for a second series of the show and featured on BBC's Celebrity MasterChef, where her appearance as a dedicated, patient and caring mentor showed a different side to her amazing personality.
More live cookery theatre guests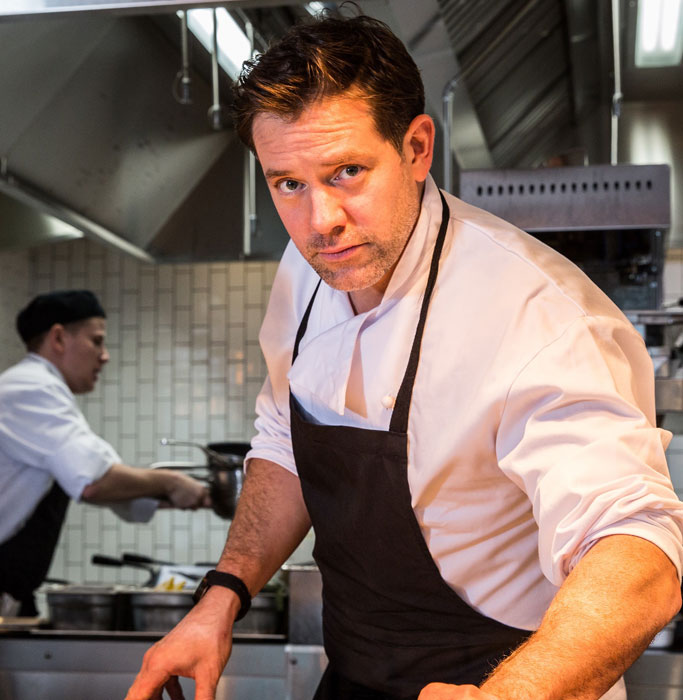 Matt Tebbutt,
TV chef and Saturday
Kitchen presenter
Chris Bavin
Chef, TV Presenter
and Author